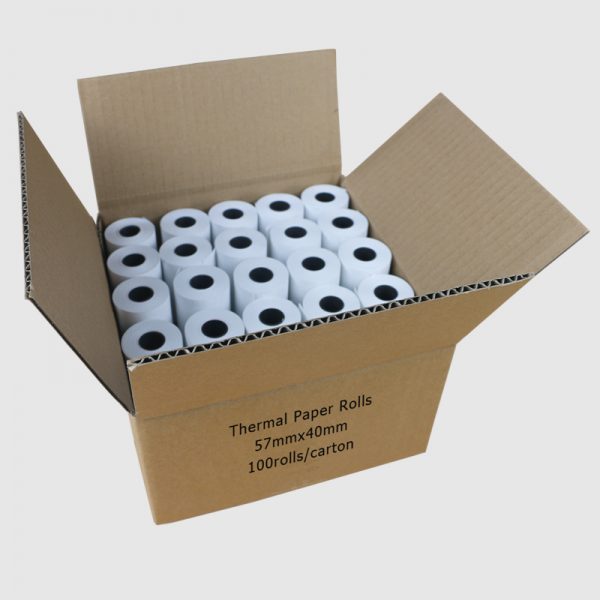 55gsm Thermal Paper Rolls 57×40
Greatshine Paper only supply the Top A grade of Thermal Paper Rolls, our Thermal Paper with high whiteness, smoothness which can guarantee nice printing image and long storage after printing.
Description
Greatshine Paper supply full range of thermal paper rolls, thermal label, printed paper rolls, till rolls, printed thermal paper rolls, printed forms etc.
More information:
Paper Type: Thermal paper, BPA free thermal paper, topcoated thermal paper.
Packing: 5rolls shrinked, or loose packing, or single packing based on customer requirements.
Core Material: plastic core, paper core, honey comb core, coreless.
Advantages of Greatshine Paper
• Professional paper factory, full range of thermal paper rolls and label products.
• The whiteness, gloss, smoothness of thermal paper are high standard.
• Smooth surface with lowest fray on thermal paper printer heads.
• It can be printed with logo or other customized image on front or back side of thermal paper at competitive price.
• 5 years image life in normal condition storage.