Removable self adhesive label
greatshinepaper
Removable self-adhesive label paper is also called environmentally friendly label, removable label, removable sticker. It will not produce traces when it is torn off. It is made of removable adhesive and can be easily removed from an object. After opening and sticking to another object, the label is intact and can be reused many times.
Removable labels are generally used in the following aspects.
Decorative labels for electrical appliances
The feature of this type of product label is that it can be removed at any time, or it can be kept for a long time. Such as the label on the fluorescent screen of the TV, the label on the surface of the microwave oven, the label on the surface of the electric iron, and the label on the glasses lens.
Labels used in product promotion
The characteristic of this type of label is that the label is pasted on the surface of the product during the promotion period. When the promotion is over, the label is removed from the product and the surface of the product is not damaged. Such as labels used in promotional activities such as refrigerat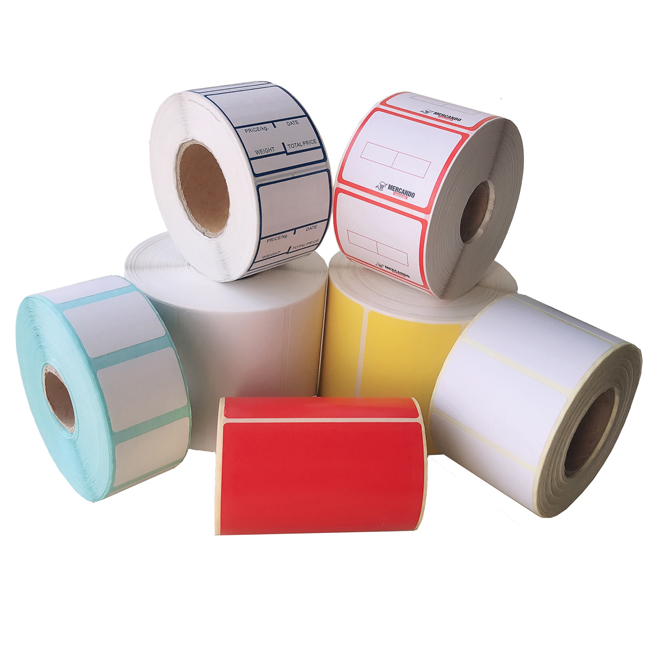 ors and washing machines. The adhesive of the removable self-adhesive label is the medium between the label material and the bonding substrate, which serves as a connection. According to the characteristics, it can be divided into two types: permanent and removable. The adhesive has a variety of formulations suitable for different surface materials and use environments.
Labels for sealing daily necessities
This type of label is characterized by re-stickability or multiple use. Such as the sealing label on the paper sticker package, the sealing label at the mouth of some drinking water bottles, and the label on the surface of some products that are used repeatedly.
Labels on the surface of clothing textiles
This type of label includes two parts: a decorative label and a price label. Their characteristics are: when the label is removed from the textile surface, it does not damage its fibers and does not change the appearance of the product.
Special labels in office supplies
This type of label refers to a blank label with a blank surface and partial glue on the back, commonly known as N-time stickers. Such labels are available in yellow and light blue, and there are packages of different specifications and quantities. This type of label is used for leaving messages, memos, making marks, etc. It is a commonly used label in the office. This type of label can be easily peeled off and attached to the surface of various items and is very convenient to use.