Why China Paper Products Cost Rising So Quickly From 2016?
greatshinepaper
2017-01-04T16:30:21+08:00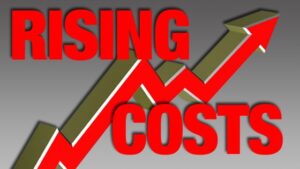 Many importers who importing paper products from China recently should have the same doubt: why China paper products cost rising so quickly in past 2-3 months? And quotation validity from 3 months to 1 month and now to 15days, how come this happen?
Firstly, As the world market's wood pulp cost was on a low level for a while and they can not endure more lost again, then work together to rise the wood pulp cost, this is the acceptable reason and reasonable, but the unacceptable is their unstoppable rising in past 2 months, they rise cost by 10-15days to the paper manufactures.
Secondly, Because of China's heavy air pollutions, the government received so many complaints from its people, they have to improve this situation in a short time, so they have to stop or decrease some high pollution industry, for example: Chemicals, Papers etc. Especially the paper board production, which makes a huge shortage of packing boxes in China markets. I am sure now many importers need to wait longer production time for their orders, actually the packing boxes production time makes production time longer, we need 5-7days to prepare packing boxes before, now we need 15-20days at least.
Thirdly, there should be some companies or people who stock paper to make the supply shortage in the market, as we all know the market demand didn't increase a lot in past few months, but the paper are on a shortage.
So finally all paper manufactures need to rise cost accordingly. Greatshine Paper also have to rise prices for all customers, though we don't want to do this but we can not endure the rising raw material cost day by day, all thermal paper will be 7% rising, NCR paper and woodfree paper 10% rising, labels and other products keeps the same currently from 1st, Jan, 2017.